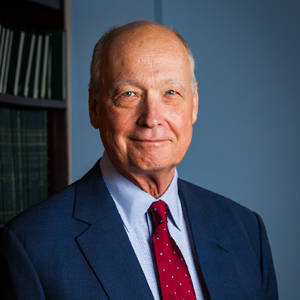 Edmund Polubinski Jr. concentrates his practice in all aspects of closely held and family businesses. As most of these businesses do not have in-house legal staffs, he serves as general counsel and adviser in a variety of day-to-day activities such as pre formation planning, entity formation, employment and non competition matters and intellectual property issues. He represents these businesses in major events such as mergers, acquisitions and debt and equity financings. In collaboration with his colleagues, he manages client problems in taxation, real estate, litigation and estate planning.
Family and other close corporations are frequently involved in shareholder disputes. Mr. Polubinski has represented shareholders in litigation throughout the eastern United States. His trial experience in these cases gives him a unique, and his clients a valuable, perspective in the planning aspects of corporate structure. He is thus able to help clients avoid litigation with the effective preparation of "buy-sell" agreements, voting trusts, voting agreements and the like.
Mr. Polubinski writes the Business Corporations volume of the Massachusetts Practice Series, taught a course in Mergers and Acquisitions at Boston University School of Law and served on the board of directors of Opera Boston from 2003 to 2009.
He received his J. D. from The College of William & Mary and A.B. from Syracuse University. He has been admitted to the bar of Massachusetts, the U.S. District Court of Massachusetts and the First Circuit Court of Appeals and has been admitted pro hac vice in several other courts. He is a fellow of the Massachusetts Bar Foundation.
Mr. Polubinski is a member of the Lyne, Woodworth & Evarts LLP Business Law Group and Litigation Law Group.
He is listed in Marquis Who's Who.
Education
– Syracuse University
– The College of William & Mary
Practice Areas
– Business
– Litigation