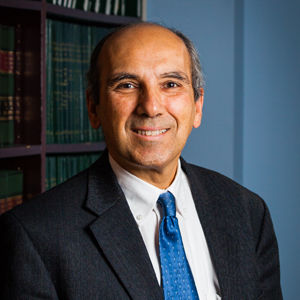 Domenic P. Aiello joined Lyne, Woodworth & Evarts LLP in 1983 and has been a partner since 1991. Mr. Aiello practices in the area of trust and estate planning and administration, as well as civil litigation. He has litigated cases relating to insurance, business and commercial disputes, torts, trusts, estates and tax matters. In addition to general probate and administration matters, Mr. Aiello has considerable experience in probate litigation, including will contests, guardian contests, and the reformation of trust documents. In addition, Mr. Aiello also has extensive experience in tax litigation matters, representing clients in challenges to the IRS and the Massachusetts Appellate Tax Board. He has also represented insurance companies, and real estate and commercial lenders.
Mr. Aiello graduated from Boston University in 1977 with a B.A. in political science. He obtained his J.D. from New England School of Law in 1981, where he served as senior editor of the New England Law Review. Following his graduation from law school, Mr. Aiello served as a law clerk to the Justices of the Massachusetts Superior Court, and as staff counsel to the Massachusetts Supreme Judicial Court.
He is a member of the Massachusetts bar and is also admitted to practice before the United States District Court for the District of Massachusetts, the United States Court of Appeals for the First Circuit, and the United States Tax Court. He is a member of the civil litigation and probate law sections of the Massachusetts Bar Association.
Mr. Aiello is a member of the Lyne, Woodworth & Evarts LLP Litigation Law Group and Trusts and Estate Law Group.
Education
– Boston University (B.A. 1977)
– New England School of Law (J.D. 1981)
Practice Areas
– Litigation
– Trusts and Estates